India is a country of small business. People in India are always looking for profitable small business ideas to start up and work with, but not many people know that they have the potential to succeed.
Small scale businesses are profitable because they only need minimal investment and can be profitable with low overhead costs.
Starting your own business can seem daunting at first, but it's important to remember that the skills you learn in these businesses will help prepare you for future endeavors. The best part? You get both professional experience and an entrepreneurial mindset without having to take any risks!
You'll learn how to manage employees while keeping profits high, how to keep customers happy by meeting their needs without wasting resources, and how to scout out profitable business opportunities.
There is an abundance of small-scale business ideas in India. The most profitable ones can be done from home with little investment needed for starting up the business – such as a side job or part-time work during spare hours.
Here are some examples:
Business Ideas in India
#1: Travel Agency
A travel agency business can be started with very little investment. However, you will need to invest in business cards, business software/website, and possibly flyers about your business printed out to give away.
For example, you could expand this business by offering more than just the typical 'tour of India' or 'day trips.' You could start offering business seminars or workshops to corporate business owners about travel business safety, what type of plans should be put in place if they want to take an extended business trip abroad, etc.
#2: Tutoring
If you're good with numbers, math, or writing, tutoring can be a profitable business. You could start this business by offering help to schoolchildren on the side of your primary job.
Once you have some regular students and word has gotten out about your business, it might become so successful that you'll need to take time off from your primary business to devote more time and attention to the tutoring business.
You should consider tutoring business during your spare time.
#3: Goat farming
This is one of those business ideas that can be started with very little investment but will take some time to build up.
Goat farming is a profitable business because goat milk and its byproducts such as cheese and soap are becoming popular in India, and many people want to buy them for their health benefits.
To start a business like this, you need land for your goats to graze in and business licenses. Of course, you would also need to acquire business insurance and business forms for your business transactions to be legal.
#4: Poultry Farming
A poultry farming business is similar to a goat farming business in that it can be started with little investment but will take some time before you start seeing profits.
However, the main difference between these two business ideas is that the poultry business doesn't require land, and you can keep your chickens inside your home or on your roof somewhere.
You'll need to acquire permits for keeping chickens in your home.
#5: Bee Keeping
Beekeeping is a business idea that can be started with a small investment of about Rs 30,000. You can generate business profits by selling honey, beeswax, and business formaldehyde.
Not only are bees good for business, but they are also beneficial for the environment.
Beekeeping can be a profitable business for those living in places where it is warm or hot year-round. Hence, it would not be suitable for business owners living in areas with long periods of winter.
#6: Plant Nurseries Business
Starting your own nursery can also be a profitable business idea. These business ideas suit business owners living in cities with lots of parks and green areas, such as Delhi and Mumbai.
The nurseries business in India continuously grows because more and more people want to buy plants and gardening supplies for their home gardens or office decorations.
You could expand your business by adding gardening services, such as garden design and maintenance.
#7: Car Wash and Repair Shop
The car wash business is one of the business ideas that can be started with a small investment of Rs 10-15 lakhs.
This business is in demand in big cities where people need to travel long distances to business meetings in their cars.
A car repair shop is also a business idea that people could start with little investment.
#8: Event Organising Business
It is not just business people that require events to be organized; there are many occasions throughout the year that need event organizing, such as weddings and birthday parties. Event organizers can also arrange:
Launch parties (for products, companies);
Catering for celebrations and business meetings;
Entertainment at meetings or other business events;
Seminars and conferences.
#9: Online Store (e-commerce)
If you have a knack for shopping, then perhaps opening up an online store is the right small business idea for you. Businesses of this nature require little investment and can be a very lucrative option if appropriately executed.
All one needs to open an online store is a domain name, web hosting service, and of course, products to sell. If you do not have products to sell, you may want to consider other small business ideas as an online store may not be your forte.
#10: Affiliate Marketing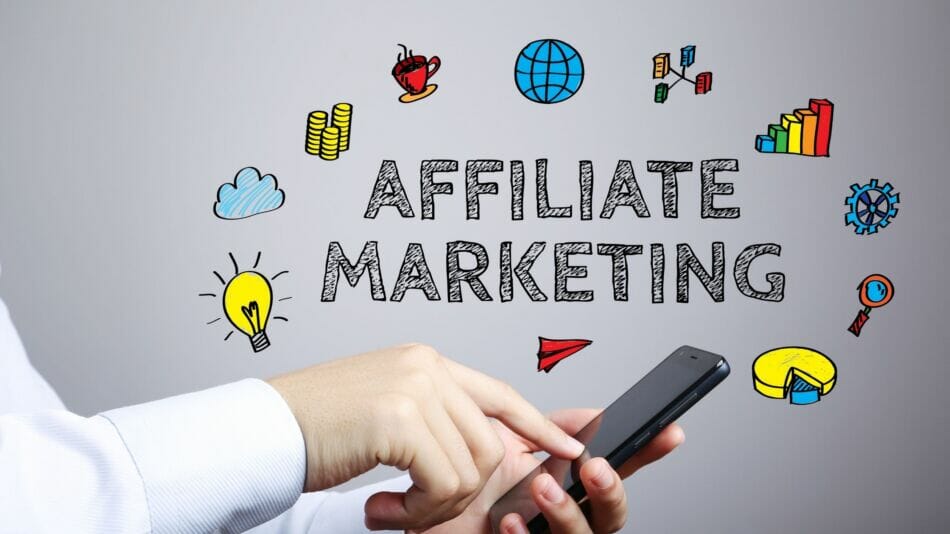 Affiliate marketing is a lucrative business idea in India, particularly if you have a presence on social media. Therefore, you could use your most significant asset (social media accounts) when promoting affiliate products.
You could promote affiliate products by adding affiliate links to pictures or posts you share online or uploading an image from your business event. You can also develop your own unique offer and create your own affiliate campaign.
You could register your business with popular affiliate marketing companies in India, such as Amazon Associates India.
#11: Blogging
If you want to start an online business with little investment, blogging is the best small business idea. Businesses of this nature require little investment and can be a very profitable option if appropriately executed.
You could start your own blog by purchasing a domain name and web hosting services. You could also promote affiliate products through your blog.
#12: Mobile Repairing Shop
A mobile repairing shop doesn't require a huge initial investment. However, business owners would have to put some money into a small toolkit and a few spare parts for each kind of mobile device to get started.
People could start their own business similarly to any other small business with little investment by opening stores near commercial centers or traffic junctions to attract maximum customers.
People could also start this business by placing advertisements in newspapers, TV, and online.
#13: Freelance Writing
If you desire to earn money online at home, freelance writing is the best small business idea.
All you need to start your own writing business is a computer and Internet connection. Then, You could pursue your passion by finding online job opportunities that will help you grow your portfolios.
You could also pitch your ideas to online publishers, such as Business Insider and Huffington Post, for money.
#14: Dropshipping Business
An online dropshipping business requires little investment. Business owners could sell products without having to deal with any inventory or shipping orders.
You will need to find suitable wholesale suppliers on Alibaba, who will ship orders directly to customers. You could then create your own sales website and promote it with AdWords or Facebook advertisements.
#15: Software Development Business
If you have a knack for solving problems and building things, then software development is the best small business idea for you.
All you need to start your own software company is a good computer and Internet connection. You could sell your software online or license it to local businesses.
You could also pitch your ideas to mobile app companies, such as Google Play and Apple Store, so that you can get your apps published under them. You could then earn money while the app makes sales for you.
As with most small business opportunities, you will need to put in the work and be willing to learn. You could also use collaborative business tools, such as Basecamp to stay organized.
#16: Agriculture Business
The agriculture business requires little capital to start. For example, farmers could create their own business by leasing land and purchasing farm equipment, such as tractors and farming tools.
Business owners could then use these resources to do contract work on the farm or sell the goods at local markets.
This is one of those small businesses where hard work is rewarded with excellent results. Farmers could sell their products at wholesale rates so that they could attract more customers to their farms.
#17: Transportation Services
With the increasing work pressure in Indian cities, transportation services are becoming very popular. So you could start your own small business with little capital by purchasing a good vehicle for rent.
You could promote your services online through word of mouth or placing advertisements in newspapers and social media platforms.
You should also purchase insurance for your vehicles so that you can protect your investment.
#18: Advertising Agency
An advertising agency is one of those profitable business ideas that require low investment. You could start your own advertising agency by purchasing some promotional materials for promotion, such as banners, posters, and pamphlets.
You should also hire a team of professionals to help you with the advertising tasks to save time.
This business idea is trendy in fast-growing cities because businesses constantly look for effective advertising agencies to promote their brands.
#19: Mobile Game Development Business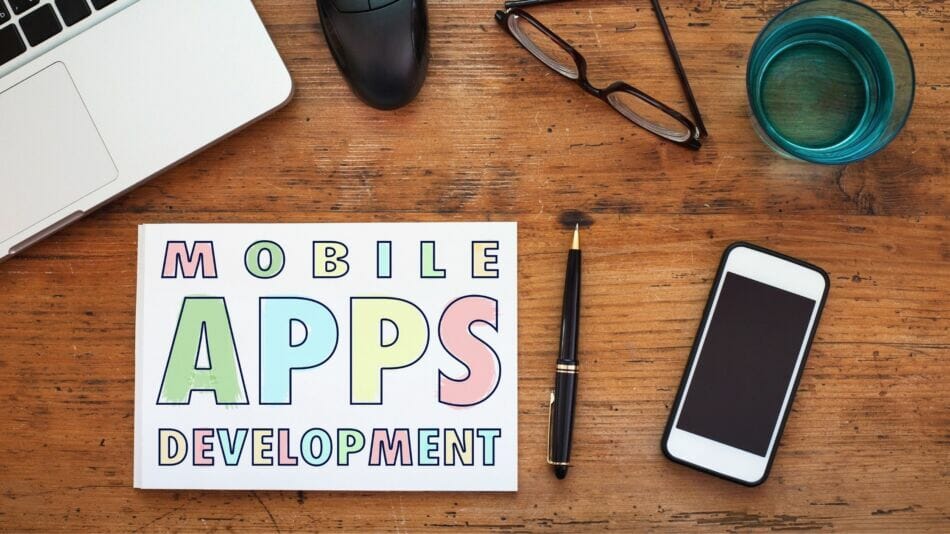 If you have a good knowledge of computer programming, starting your own mobile game development company could be a profitable idea that requires low capital investment. You could start your own game development business by purchasing an advanced computer.
The first step is to create awareness about the game, which you could do either through paid advertisements or video promotions. You could then monetize your game by earning money through ads or in-app purchases.
People who love to play games often spend money on them because they want to enjoy the game longer. If you can create quality games, then you should try to monetize them for better profits.
#20: Bus Ticket Booking Business
Are you an outgoing person? If yes, starting your own bus ticket booking business could be one of the low investment business ideas you can try out.
You have to create a website where people can book tickets and then sell bus tickets at low rates. But, of course, it will be better if you can control your costs well enough that you can still make money after selling at low rates.
But this is entirely up to you – if you are good enough at cost management, then low rates are not a problem.
#21: Grooming Parlor
A facial at one of Delhi's finest beauty salons is a luxurious experience. Just imagine taking care of your own grooming parlor and making money from it. All you need is the right kind of equipment, good training for your employees and enough space to accommodate them.
#22: Cake Shop
Cake shops are excellent business ideas that you can start with a low amount of initial investment. There is a growing need for cakes in almost every town and city worldwide because they have become trendy among people from all walks of life.
Therefore, you can open a small bakery to serve your community, and if you run it well, you can easily make a profit.
The main benefit of going into this business is the low initial investment that it requires. After purchasing a few tools and other necessary items, you will be able to start baking cakes for people in your neighborhood to enjoy.
#23: Photography Business
One of the most profitable businesses that you can run is a photography business. Of course, photography has become easier to do with our smartphones, but there's still room for serious photographers who are willing to invest time and effort into developing their skills.
If you have an eye for art – or even some basic know-how – you might just be able to start a photography business.
If you're interested in starting a photography business, many options are available to you as an entrepreneur.
You can go into wedding or event planning photography or sell your services as a photographer for internet websites that need better quality images. You can also try your hand at landscape, portrait, or wildlife photography.
Don't worry if you lack experience – there are plenty of people out there looking for professional photographers, and it's just a matter of putting yourself out there to get started. One important thing to remember is that all businesses need an online presence these days, and the photography business is no different.
Have a website that highlights your best work, with a link to your social media pages so you can share regularly updated content with potential customers.
#24: Illustration & Cartooning Services for Children's Books
Who doesn't like cartoons? Kids, adults, everyone enjoys their share of cartoons. It doesn't just have to be restricted to television screens either – there is a growing demand for cartoon illustrations and services that can be used in children's books.
The great thing about this business idea is that you don't need to invest thousands of dollars into it before you can start making profits. Instead, you just need to purchase a few tools and equipment so that you can begin taking on commissions from publishers, as well as selling your services online.
#25: Organic Farming
One of the best business ideas you can try out is organic farming.
It's a great option because the demand for organic products is constantly growing as more people become health-conscious and realize how important it is to eat healthy food. In addition, organic foods contain no harmful chemicals or added steroids, so it's the way to go if you want your meals to be healthy.
Whether you decide to set up shop out in the country or just have a small garden at home, organic farming can help you turn around some profits.
All you need are the right tools and equipment – cutlery for preparing your produce, pots for planting your seeds. Once you've got those, your business is ready to start taking off.
If you want to get serious about it and take it beyond just a small-time hobby or side business, organic farming is one of the most lucrative businesses that you can run. There are plenty of opportunities to make money in this business if you approach it correctly.
#26: Digital Marketing Agency
There is a growing demand for digital marketing agencies as more and more small businesses realize the importance of having a solid online presence.
You can build a good business by providing SEO, SMO, PPC campaigns, Google Adwords management services, etc.
This business idea is perfect for those with a digital marketing background or who work as SEO managers. Once you have built your client base, you can build a strong, reputable name for yourself and expand the range of services you provide.
To find clients, you can attend networking events and conferences where you can meet potential customers. And once you have a strong reputation, word of mouth is the best way to get more clients on board.
#27: Musical Instruments Store
If you're passionate about music and want to follow your passion, this is definitely one business idea you should consider.
With the growing economy and increased spending power of Indians, there's a greater chance than ever before for people to buy musical instruments.
This is a perfect business idea for people with some form of expertise in music. You can set up a store and sell all kinds of instruments, and there's no limit to the number of products you can add to your store.
Doing some diligent research about the market will help you understand what's selling and what isn't.
#28: Pest Control Services
If you have a background in Biology or Environmental Science, there are lots of opportunities for you to branch out into the pest control industry.
Indeed, this is one of the best business ideas you can try out because there have been cases in India where snakes and other wild animals have attacked people.
If you know how to take care of these pests or insects, you can start a pest control service today!
It's a lucrative business that you can start with very little investment. And it doesn't take up much of your time either, which means you can work on other business ideas as well.
#29: IT Coaching Centre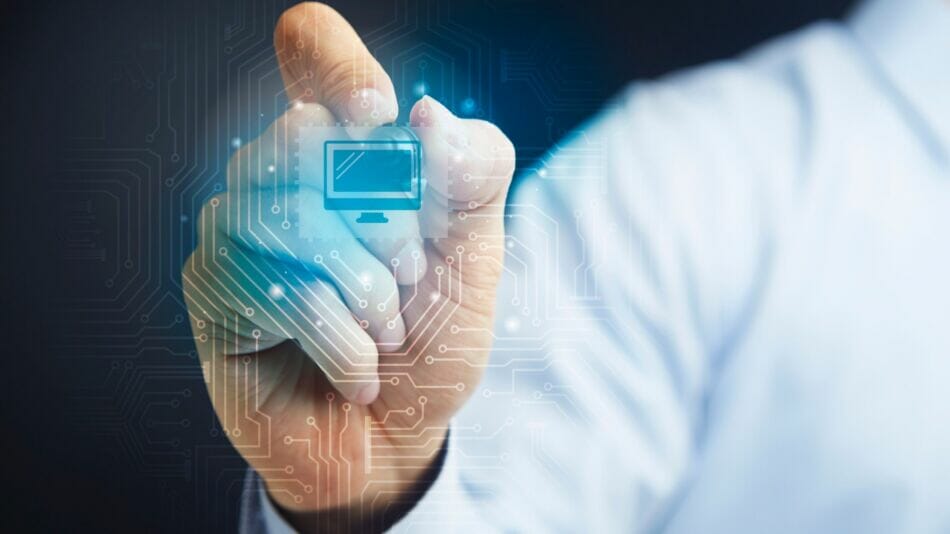 If you've got a background in IT and are passionate about teaching, this is one of the most lucrative business ideas you can try out.
Many people want to learn how to code or build websites, but they don't know where to start.
You can start an IT Coaching Centre, provide your students with the best possible training, and help them get jobs in IT companies.
This is a great business idea for those who already work as IT professionals. You can start this business on the side and then eventually quit your job to do it full-time.
Be passionate about teaching, and you'll be able to build a good reputation in no time.
#30: Footwear Boutique
This is a low-investment business idea that offers low profits as well. However, it's perfect for those who enjoy running their own business and don't want to do something that requires hard work or long hours.
It doesn't take up much of your time either – you can open your boutique at 10:00 AM and close it by 6:00 PM.
Many women want to wear branded shoes, but they're too expensive for them, which is where you come in. Convince your clients that there's no need to spend thousands of rupees on a pair of branded sandals when you can buy the same quality for much less.
Be friendly and put in some good effort, and your business will thrive.
#31: Tea Stall
If you love tea and coffee, this business idea is perfect for you.
Indians are mad about tea, and it's a growing market in India. Unfortunately, many low-budget tea stalls aren't doing too well, which is why it's the best time to enter the industry. You can even buy low-quality tea leaves in bulk and sell them at low prices!
Tea stalls are low-investment business ideas that require minimal equipment. All you need is a couple of tea makers, some cups, sugar packets, milk powder, and water. You can get these supplies for low costs from local companies.
This is also a low-risk business; you can start with a low budget.
#32: Solar Panel Installation Business
India is an emerging economy with lots of growth opportunities, and the renewable energy sector is one of them.
If you have a background in electrical engineering or any related field, consider starting your own solar panel installation business.
India is a hot country, which makes it most suited for solar energy. With low costs, a low risk of failure, and good returns on investment, this is one of the best business ideas for entrepreneurs.
#33: Pet Care Centre
If you love animals, then becoming a pet care provider is an excellent low investment business idea. You can start in your own home, or you can find low-cost spaces to rent.
Start by marketing to low-income individuals, promoting low fee services. Pets are considered part of the family in India, but many people do not have access to low-cost veterinary care. These individuals will be more willing to spend money on their pets if it is low-cost.
#35: Web Designing Services
India has over 750 million internet users, and the number is growing every day. So if you're skilled at web design, low investment business ideas like this can help you grow your freelance business.
There are many companies and individuals who want to create a website, but they don't necessarily have the skills or knowledge to do it. All they need is someone to build them a website and provide web design services.
This low-risk business idea will be perfect for you if you're good at designing sites. There are lots of projects out there waiting for you!
#36: Painting Classes for Kids & Adults
Why not teach art to kids? Every parent wants their children to learn something new, be it dance or any other skills.
If you have a background in painting, why not start teaching classes on your favorite paintings? You can even open your class to adults!
This is a small-scale business idea that requires minimal startup costs. You need some paintings to show your skill, brushes, paint, easels, and canvases.
Make sure you have good marketing strategies so you can find students easily!
#37: Nursing Business
Nursing is an important skill to learn. If you're good at nursing, consider opening your own nursing business to help people who cannot afford low-cost medical services. This way, you can make a difference in the lives of others.
Hospitals are often too expensive for many Indians, and nursing homes are not readily available. However, you can tap into this market by opening your low-budget nursing center.
#38: Video Editing Services
Everyone has the capability of video editing nowadays, but not everyone has the tools. Video editing is a good business idea because it capitalizes on something that most people do for fun and repackages as a service to make money. Plus, you get to use your favorite programs like Photoshop and Premier!
What You'll Need: A good video editing software, good computer
How to Get There: Make good edits for your friends. Once you have enough good work under your belt, start to post it online and ask if anyone is interested in hiring you.
#39. Sports Coaching Center
India has many people who are good at sports, but they don't have access to good coaching.
If you're good at any sport and can teach it well, consider starting a low-budget sports center where kids and adults alike can come and learn good techniques for their favorite games.
You'll need to find suitable spaces to rent and good equipment to provide, but if you can do that, this is a good business idea for you.
#40: Wedding Makeup Artist
Wedding makeup in India is different from wedding makeup in other countries. Indian weddings are very colorful, loud, and extravagant.
If you're skilled at making up Indian brides, consider starting your own wedding makeup business. Of course, the best way to find clients is through effective marketing strategies, but this low-investment opportunity could work well for many people with an entrepreneurial spirit!
#41: Car Rental Service
If you have a car, consider starting your own car rental service. This is especially useful in big cities where people need to get around but don't necessarily want to buy their own cars.
This is a great small business idea that's good for those who want to make extra money. Of course, you'll need to discuss with your local authorities the legality of this, but if it's allowed, go ahead and start your own car rental company!
#42: Tailoring Business
If you have a background in stitching or tailoring, this is a great business idea for you to get into and possibly even teach others how to sew!
Tailoring is regaining popularity in India because it allows people to get high-quality, unique clothing that may not be available otherwise.
All you need are good sewing machines, threads, fabrics, and a good understanding of the Indian body type to make this work for you!
#43: Courier Business
If you have a bike, scooter, or car and can navigate the roads of India well, consider starting a courier service. In India especially, this is an important business idea because there are not always reliable services like FedEx to get your package from one place to another!
You'll need good marketing strategies and a lot of patience, but courier services are a booming business idea if you can pull it off!
#44: Personal Financial Advisor
India is a country that's still developing, and many people don't know how to manage their finances well. Personal financial advisors help people set up savings accounts, find good investments, and make smart decisions with their money.
If you're good at managing your own money, consider starting an advisory service for others who need help getting on the right track. You'll need to work with several banks and credit unions in your area, all of whom will be happy to supply you with clients if you give them good business!
#45: Cotton Shirt Business
India has a vast cotton industry. There are several small business ideas in this sector, but one is particularly lucrative: the cotton shirt business!
If you're good at stitching and making fabric clothes, consider starting your own cotton shirt brand. You can find wholesale deals on the Internet; it's free to start an online store, and there are a lot of markets in India where you can sell your clothes!
#46: Ginger Garlic Paste Making Business
India is a nation of foodies, and they're always looking for new ways to make their dishes more flavorful. Ginger garlic paste has become a staple in many Indian kitchens, but nobody wants to spend half an hour at the cutting board chopping ginger and garlic finely enough to make a paste.
If you've got a food processor or blender, consider starting your own ginger garlic paste business and profit from this delicious Indian staple!
#47: Dry Fruit Business
Dry fruits are a great source of protein and have been an essential part of Indian culture for centuries. There is definitely room for growth in the dry fruit industry, so consider starting your own dry fruit business!
When moving forward with this business idea, you have a lot to consider, so be sure you know what you're doing before committing. You'll need to buy the best quality fruit at the lowest prices possible, figure out how to process it all, and market your product successfully!
#48: Sari Business
Saris have been a traditional garment in India for centuries, but many young women are moving away from wearing saris every day.
This is an opportunity for older Indian women who know how to make saris well to start their own businesses by selling or renting out their creations!
All you need to do is make the sari and market it successfully; simple enough for any fashion guru to handle.
#49: Ironing Business
It takes a lot of time and effort to look sharp in India, especially for men who wear suits every day! However, if you're good at ironing clothes and have the equipment necessary to do it, consider starting your own ironing service business.
You can either work out of the home or get a small storefront to bring your equipment into. But, of course, you can offer both services!
#50: Life Insurance Agent Business
India is still developing its insurance industry, but people are taking preventative measures more and more to protect their families. If you're good at convincing people to take action on things they might not want to, consider working as a life insurance agent.
You'll need to research the best types of plans for which you can become an agent and learn how to sell them successfully, but it's worth your time! You could earn millions if you're good at what you do.
#51: Flower Business
Flowers are a vital component in Hindu rituals, and there is massive potential for growth within the flower business.
Every city has several big markets where you can buy flowers, but if you want to start your own small business, you'll need to research how to make it profitable.
If you're good at selling flowers, you can make a lot of money with little overhead costs.
#52: Potato Chips Business
Potato chips are a trendy snack in India, so consider starting your own potato chips business!
There's not much overhead cost to this business idea, but you will need to figure out the best way to process potatoes. You'll also have to deal with selling directly or establishing yourself as a brand. It can be profitable, though!
#53: Thali/Tamasha Business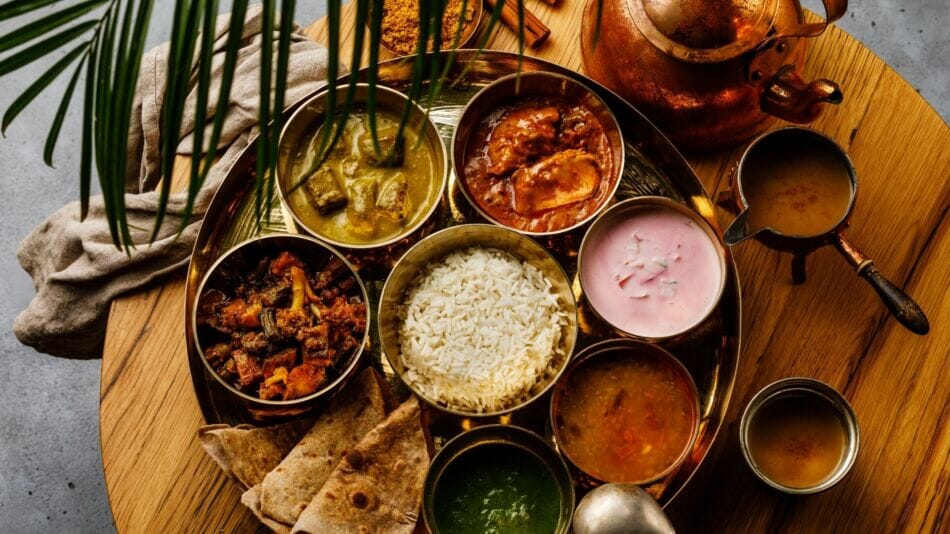 Thali restaurants are becoming increasingly popular in India, so consider starting your own thali restaurant business!
All you'll need to do is learn about Indian culture and cuisine, purchase the necessary cooking supplies and utensils, and find a good location. Then advertise your services to attract customers.
#54: Non-alcoholic Beverages Making Business
Non-alcoholic beverages are extremely popular in India, so consider starting your own non-alcoholic beverages business!
You'll need equipment to process the fruit or vegetables you create drinks from, but otherwise, this business requires very little overhead. You can set up shop anywhere there is foot traffic and sell directly to customers.
#55: Sanitary Pad (Napkin) Making Business
Sanitary pads and napkins are a huge inconvenience for Indian women, so they're willing to pay a high price for them.
If you're good at convincing people to buy what you have to offer, consider starting a sanitary pad-making business. You'll need equipment and spare time to make the pads, but you can sell them or bring them directly to customers once they're made.
Wondering what business you should start? We've provided 55 small businesses in India that are perfect for entrepreneurs. If this article has sparked your interest, look at some of these ideas and see if they're the right fit for you!
You can either go into one on your own or partner with a company to provide services. Either way, there is no better time than now to get started building something great from scratch.
Thank you for reading this article.
You may also enjoy… 9 Best Small Business Entrepreneurship Online Courses for Beginners